Our Vision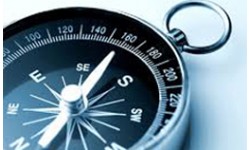 OUR VISION IS IMPROVING OUR WORK CONSISTENTLY WAY IN AFRICA, THE GULF, TURKISH REPUBLIC AND OTHER INTERNATIONAL MARKETS IN ALL ACROSS THE WORLD. YILMAZLAR HAS ESTABLISHED THE EXPECTATIONS FOR EXPANSION BASED ON THE QUALITY. AS A FIRM, WE SET OUR TARGET TO BUILD A NEW FUTURE WHILE WORKING ON ALL TYPES OF CONSTRUCTION PROJECTS DISCIPLINED AND SYSTEMATIC TO MOVE THE LIVING STANDARDS TO THE HIGHEST LEVEL.

YILMAZLAR INTERNATIONAL PROJECT GROUP SUCCEEDED NUMEROUS PROJECTS IN SUPERSTRUCTURE, INFRASTRUCTURE OR CONSTRUCTION INDUSTRY. SUPERSTRUCTURE PROJECTS HAS BEEN IMPLEMENTED WITH THE APPROPRIATE MODELING'S OF DETAILS OF THE MODERN WORLD AND CONSTRUCTION TECHNIQUES.

OUR GOAL IS TO PRODUCE THE MOST ADVANCED COMPLEX PROJECTS WITHOUT COMPROMISING THE QUALITY AND SPEED OF MANUFACTURE. OUR GROUP IS RAPIDLY CONTINUING THE ADVANCED GOALS AND PURSUITS IN NEW WORLD COUNTRIES REGARDING INVESTMENT AND CONTRACT FIELDS. OUR FIRM IS ALWAYS OPEN TO COOPERATION WITH RIGHT PARTNERS, RIGHT TIMING ALONG WITH THE RIGHT COUNTRY, WE TARGET FOR GENERATING NOMINEE ACROSS THE WORLD WHILE GOING BEYOND THE TRADITIONAL UNDERSTANDING..