Corporate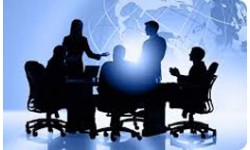 YILMAZLAR CONSTRUCTION GROUP IS ONE OF THE MOST REPUTABLE AND BIGGEST COMPANIES IN TURKEY FOR MORE THAN 20 YEARS; TURKEY IS ONE OF THE MOST EFFECTIVE AND PROFESSIONAL CONSTRUCTION MARKETS IN THE WORLD..

YILMAZLAR PRACTICES PROJECTS AS; WATER TREATMENT PLANTS, POWER STATIONS, BRIDGES, AIRPORTS, CULTURAL AND EDUCATIONAL FACILITIES, INCLUDING A VARIETY OF INFRASTRUCTURE PROJECTS IN THE CIVIL SECTOR.IN THE PRIVATE SECTOR, COMPANY INDUSTRIAL FACILITIES, QUALITY HOUSING, MULTI-STORE BUILDINGS AND VILLAS, ETC. ARE PERFORMING WITH VARIOUS CONSTRUCTION PROJECTS.

WE ARE RECOGNIZED WITH HIGH QUALITY OF WORK WE COVER WHILE RIGIDLY FOLLOWING THE PROJECTED CALENDAR. IN ADDITION, WE EARNED OUR REPUTATION BY SUCCESSFULLY MANAGING COMPLEX PROJECTS WHILE APPLYING DIFFERENT STRUCTURED TECHNIQUES FROM THE START UNTIL THE END.

WE ARE EXPORTING OUR EXPERTISE IN THE CONSTRUCTION AND TAKE PART IN MANY PROJECTS ABROAD. TODAY YILMAZLAR CARRIES OUT VARIOUS CONSTRUCTION PROJECTS IN TURKEY, ISRAEL, POLAND AND ROMANIA.